The Leica Application Suite is a modular package designed to aid in the efficient collection, processing and analysis of your metallographic samples.Whether you require simple image capture or a full Image Analysis System we have a package to suit your requirements.Aspects which make the LAS software one of the finest in the field include, intuitive Graphic User Interface, options of a simple Windows file storage option, and the ability to include Scale Bar and annotation which can be permanently merged to the image on capture. Add to that a comprehensive Measurement and Annotation module it makes the LAS package an ideal solution for the busy laboratory.Additional modules allowing the ability to build a panorama image in live mode or from stored images, and the means of creating stacked images in the Z axis makes the capture software very powerful in both Stereo & Metallurgical microscope applications.Further additional options allow for rapid image acquisition using motorised stages & focussing options.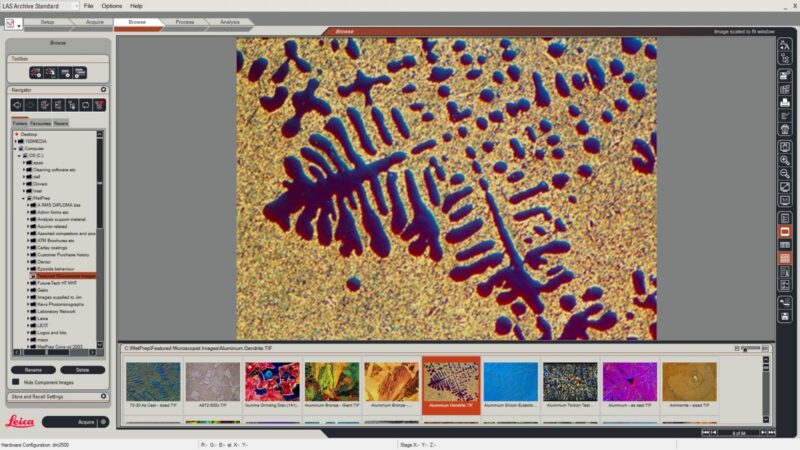 The wide range of Image Analysis modules further enhances the LAS package. These modules operate on a workflow principle. This allows simple construction of analysis routines as well as the option to save these operations for future needs.The Analysis module offers the ability to determine both field and feature information of your microstructure simultaneously, and the Phase Expert module allows multiphase analysis of both monochrome & colour images.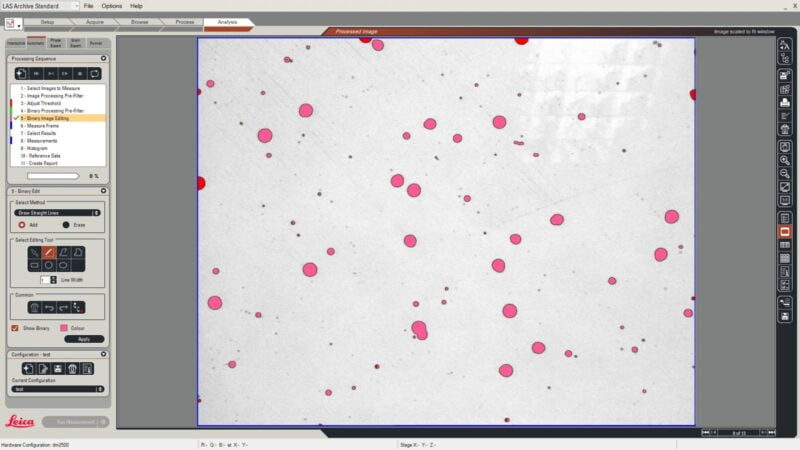 The Grains Expert module allows grain size to be carried out on a wide range of microstructures and be assessed to multiple international standards.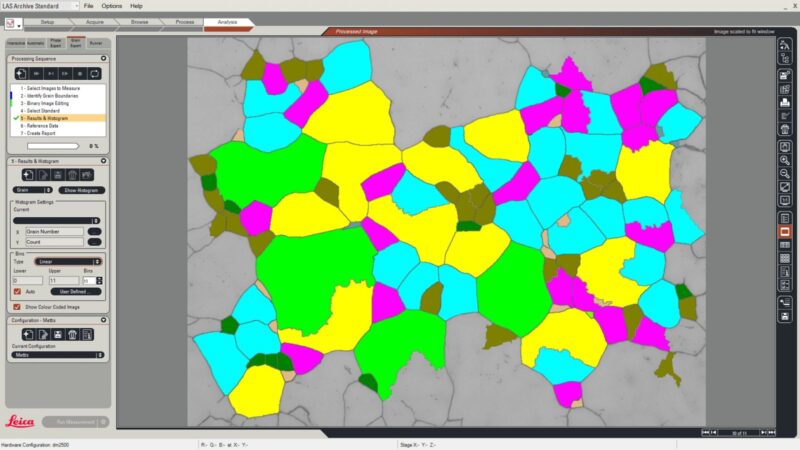 For those interested in more specific applications such as Cleanliness Analysis of filter papers, Inclusion assessment of Steel, Cast Iron analysis and Coating Thickness measurement we specific tailor made packages to assist.For further information on any of the above items or just our range of microscope cameras please contact us using the link below.sales@metprep.co.uk