To give you a better understanding and a close to 'hands on' opportunity MetPrep have launched a YouTube channel to allow you to see some of our innovative products in operation.
With videos of our wide range of cutters, automatic preparation systems and even our NEW Saphir vibratory polisher, the videos cover a wide range of products and applications.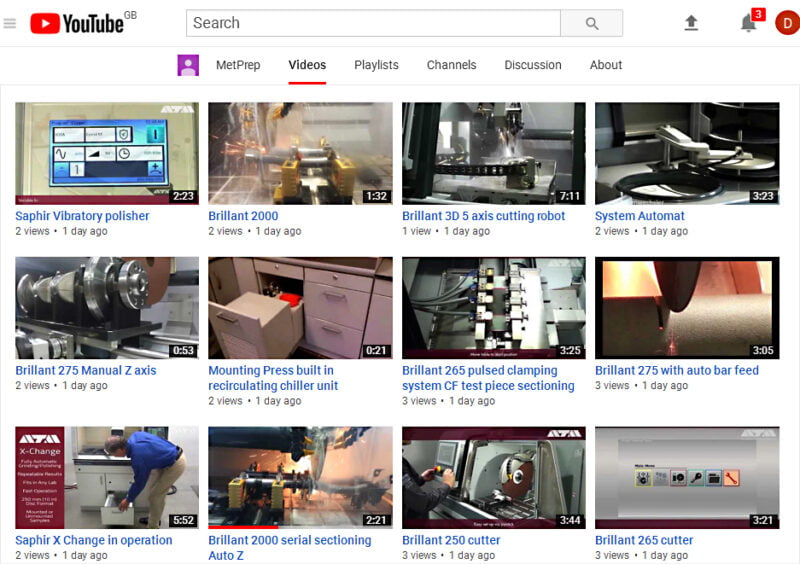 Also included is our versatile pulsed clamping jig assembly for the sectioning of CFC test pieces as well as our remarkable Easy clamping system which takes the trouble out of holding and aligning your specimens.
Keep looking in for further additions or why not subscribe to be kept up to date?
[button size="medium" style="primary" text="Click here to subscribe" link="https://www.youtube.com/channel/UCyWUSFa_JJTX1rJxqRJP9qQ" target="blank"]