New upgraded Brillant abrasive cutters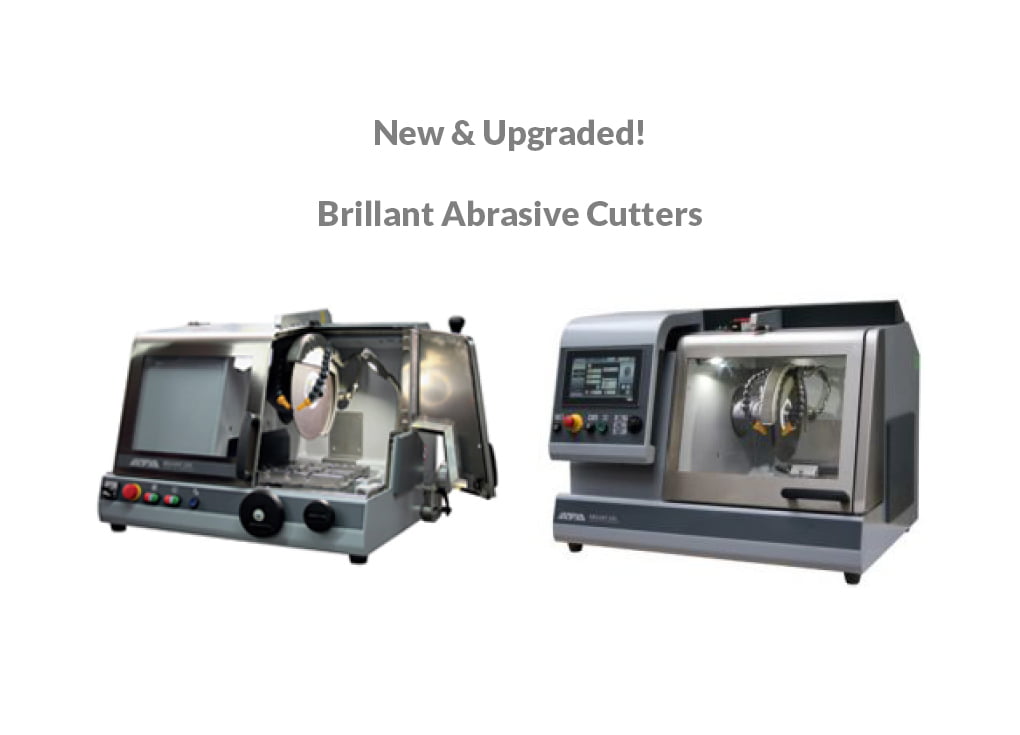 MetPrep are pleased to announce that two of our most popular abrasive cutters, the Brillant 250 and Brillant 230 & have been updated to offer even better functionality.
Our Brillant 250 abrasive cutter has been redesigned to take the larger 14″ 350mm abrasive blade as well as a 300 mm blade and comes complete with a larger T slot bed giving greater cutting capacity. Coupled with manual and automatic sectioning options it makes the Brillant 250 a most versatile cutter.